Below: Aquaculture Hatchery System Design by: Edgewater Exhibits.


Below: Is a sample Process and Instrumentation Diagram (P&ID). System & Drawing by: Edgewater Exhibist.
Here, on a P&ID that the system design and functionality is resolved. System equipment is selected based on "turn-over rate" calculations. Those calculations establish the specifications for each pump, filter & UV sizing, sump capacities, etc..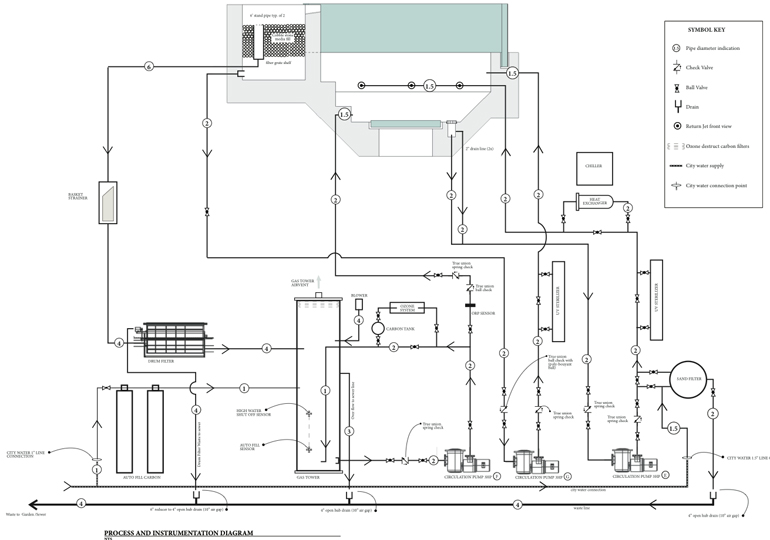 Below: Seaquarium's newly installed LSS driving the newEntry Feature exhibits. Touch tank and Flamingo exhibits.
Design and Construction by: Edgewater Exhibits. 2018